Call to Invite Campaign
Planning An Event In Singapore?
Let Us Do The Dirty Work…
…of inviting of course!
Face it: When you're organizing a trade show or an exhibition, you will need a lot of time and manage a lot of resources. You will need keynote speakers, venues; you will need to determine the food to be served and arrange the accommodation of your guests – all the elements that can turn the event into an opportunity for generating business leads.
But will it ever become successful without the proper guests in attendance? Or to some extent, guests that do not satisfy the expected turnout? We don't think so!
Have us handle your call-to-invite campaign and we will provide you with a constant stream of confirmations in no time. We make use of only the best techniques and technologies to get people to commit. We make sure that your database of potential participants is constantly updated with industry-consistent attendees from Singapore and elsewhere around the globe.
We provide call-to-invite campaigns for a variety of corporate events, including:
Breakfast meetings and business luncheons
We provide accurate campaign reporting that aids you in making necessary adjustments before the event. We also initiate an email campaign that supplements telemarketing effectiveness. Even after the event we continue to contact people, allowing you to nurture and maintain long-term relationships with existing clients.
Because your event entails a big investment, you expect it to achieve bigger results. Our 14-year experience in running impactful telemarketing campaigns allows us to provide you with the results you wanted.
Let's talk about your upcoming event and explore some strategies to make it stand out. Contact us today.
Top Ranking B2B Lead Generation Services in Singapore
★★★★★
Ranked as One of the Best Sales Lead Generation Services by Comparakeet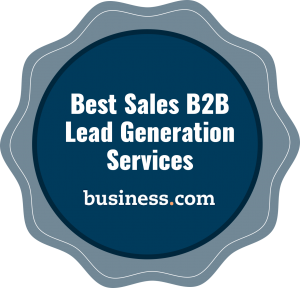 ★★★★★
Among The Best B2B Lead Generation Services according to Business.com
Invite More Attendees for your Event. Enquire Now.