B2B Learning and Education Lead Generation
Truth is we don't like getting schooled by the competition. We're guessing you don't either.
With strong demand for corporate and professional learning services, Singapore offers untapped growth potential for education and training companies—and Callbox helps you capture these opportunities.
Callbox partners with education and training providers looking to grow their client base. We develop and manage integrated marketing campaigns designed to reach the right decision makers for your services at your target companies.
Callbox carries out campaigns using proven multi-touch, multi-channel strategies. This means we engage prospects using the right mix of phone, email, social, and online touches at different points throughout the top-of-funnel cycle, ensuring that we align the outreach activities with your target customers' conversion path.
Engage key contacts that impact learning and education purchases
With our multi-touch, multi-channel marketing strategy, we engage your target decision makers across different channels (including phone, email, social, and online platforms) at crucial points in the top-of-funnel outreach cycle. This approach ensures higher response and conversion rates, and delivers overall better-quality prospects.
When you choose Callbox, you gain everything needed for a successful campaign, including a dedicated campaign team, state-of-the-art lead management tools, and comprehensive database of Singapore prospects that drive education and training purchase decisions:
We provide you a list of target companies from a range of industries:



Dental Laboratories / Clinics

Physician Clinics (in different specialties)
We connect you with relevant decision makers and influencers:



VP of Training and Development

Training Manager/Coordinator

Employee Development Specialist
More than a decade of generating high-quality Learning and Education leads
Since 2009, Callbox has been generating education and training leads for providers throughout Singapore and Southeast Asia, focusing on specialties such as:
Education and Training Consulting
Technical and Trade Schools

Industrial and Manufacturing Schools
Sports and Recreation Instruction Centers

Business and Computer Schools

Other Technical and Vocational Schools
Tell us about your marketing goals, and we'll explore ways to help you achieve them with the help of Callbox's brand lead generation and appointment setting.
CASE STUDY
Medical Training Leader Spanned Operations with Callbox ABM Program
The Client is a pioneer simulation-based medical education provider in Northern Europe and a major global supplier of virtual reality simulators for medical training centers for practice, validation and certification programs across learner types such as students, surgeons, and medical doctors. READ FULL STORY
84 Qualified Appointments
OUR LEARNING AND EDUCATION CLIENTS
Top Ranking B2B Lead Generation Services
★★★★★
Ranked as a Top B2B Lead Generation Company by Clutch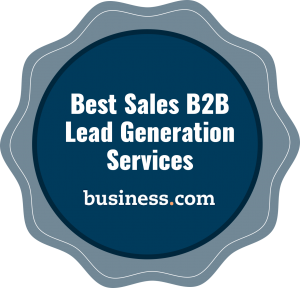 ★★★★★
Among The Best B2B Lead Generation Services according to Business.com
Get more qualified B2B Healthcare leads. Book a free consultation.