Lead Generation Services in EMEA
We help businesses in key EMEA markets connect and capture B2B sales opportunities worldwide through targeted 1:1 marketing.
It takes the right balance between local expertise and global scope to reach potential customers wherever they are. That's what Callbox gives you.

We create and implement fully-managed marketing campaigns that engage the right decision makers from the right companies in your target industry and geographic area.

Callbox translates your business goals and unique requirements into a multi-touch, multi-channel marketing strategy for identifying, qualifying, and converting your target B2B buyers. We leverage the optimal mix of phone, email, social, and online touch points to nurture prospects at key stages throughout the sales process.

With this proven approach, we don't just count the decision makers we reach, we reach decision makers that count.

That's why Callbox is a leading marketing partner for B2B companies across complex-sale verticals like IT and Software, Manufacturing and Distribution, Logistics and Supply Chain Management, Financial Services, and others from EMEA countries including:



Choosing Callbox means gaining an expert campaign team with relevant industry experience, leveraging a comprehensive database of business decision makers worldwide, and accessing industry-leading marketing tools and technology.
Top Ranking B2B Lead Generation Services in Singapore
★★★★★
Ranked as One of the Best Sales Lead Generation Services by Comparakeet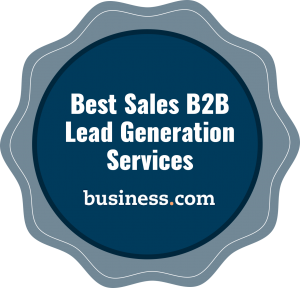 ★★★★★
Among The Best B2B Lead Generation Services according to Business.com
Increase the flow of new customers into your pipeline. Contact us today for a free marketing consultation.