Lead Generation Services for Enterprise
Large B2B enterprises in Singapore need a partner that can help them quickly adapt to a rapidly-changing marketing landscape.
That's where Callbox comes in. We provide a complete range of integrated marketing solutions designed to help large enterprise companies capture more sales opportunities in their target market. We handle tedious top-of-funnel activities such as researching, engaging, and screening prospects, enabling an enterprise's sales and marketing teams to:



Focus on nurturing and following up qualified decision makers

Cut the time needed to turn prospects into customers

Increase the volume and value of closed deals

Stay agile enough to keep up with developments and trends
Much of the success we deliver comes from our proven multi-touch, multi-channel approach at connecting and converting prospects. We find the right mix of phone, email, social media, and online touch points that best aligns with how your target audience moves along the path to purchase.
With 10 years of in-depth marketing experience in the dynamic Singaporean B2B space, together with a full suite of tools, talent, and tactics, Callbox gives you everything needed to ensure success.
Book a free strategy session today and find out how Callbox can help you drive better sales results.
HOW WE HELP BUSINESSES SUCCEED
Build
We build you the right database from our repository of 50 million decision makers
Reach
We reach prospects through multiple channels via voice, email, web, social and mobile
Nurture
We nurture leads with marketing automation and mutliple touchpoints, until prospect are sales-ready
Power
We power your campaign with Callbox pipeline where you manage your leads and campaigns
Top Ranking B2B Lead Generation Services in Singapore
★★★★★
Ranked as One of the Best Sales Lead Generation Services by Comparakeet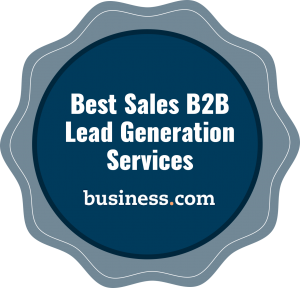 ★★★★★
Among The Best B2B Lead Generation Services according to Business.com
Get more B2B Singapore leads. Enquire now.