When is the perfect time to call a prospect?
Topics have been discussed and debated in many telemarketing books and blogs about this, but according to  massimo-group.com, the best days and time to call are during Wednesdays & Thursdays, 6:45 – 9:00am and 4 – 6pm – the perfect timings to get hold of prospects as these are non-hectic hours during weekdays.
However,  prospecting strategies like reaching the target decision makers at the perfect time, has greatly evolved with processes and technology development. The evolution of marketing automation in particular, where a prospect's action and intent to communicate can be tracked through the integrated power of nurturing tools and the CRM, has made the call activity multi-functional, and the telemarketer more productive, taking both into a new perspective:
Call the prospect at the time he is most convenient to talk.
This does not merely pertain to the standard day of the week and the hour of the day to call, but the prospect's preferred schedule –  the time when he's out of the meeting room and just  browsing some emails while sipping a cup of coffee at his desk, probably  waiting for the the next agenda..
As mentioned earlier, automation tools can  track actions like visiting a website or clicking a contact me form in an email, so strike the iron while it's hot:
Call the prospect right away after he has taken an action.
Apply the The 5 to 5 Calling Rule for Inbound Leads, this calling strategy has generated over 40%  increase in sales. 
Get hold of the favorable circumstance at the soonest time possible. This is a best practice especially for 1st call encounter wherein the prospect has the highest level of interest in knowing more about your product or service and what benefits the business can get.
Run against time and chance. When you received an email reply where a prospect asks you a question about what you offer or if he requires you to give him a call, never let go of the chance of making a good impression on your first call and keep up with time, as fast as you can. The longer it takes for you to place the call, the chance to reach the prospect diminishes and his level of interest decreases. So it is best to:
Call the prospect at a time when he is expecting your call.
The prospect may have questions after he has read your introductory email, or he  may be urgently needing some information that he hasn't found answers to from the reference materials you sent or from the website.
But not all contacts would be available as scheduled so you have to take the chance that each new business day brings. And that is to pick up the phone and call contacts that were tagged as  "Follow Up",  "Not Available", or even those who said in the previous month that they're "Not Interested". These prospects may not be expecting your call but who knows, some of them may already have the "need" for your product at this time or are open to see options this time around.
Related: How to Revive a Lead Gen Campaign Gone Dormant After the Lean Season
Every new day brings opportunities and rooms for growth. Make the best of each day and time that comes to get in touch with prospects – whether it's scheduled or not, the best time or a chance by luck. Have all these optimistic views every day and inspiration from Sales Playbook:
Related: The Parts of the Best Events Telemarketing Script in Singapore
Everyday . . .
A new business is born that requires your product or service
A business wants to grow and they need your help
A business moves into your area finding it easier to deal with a local company
A new buyer joins the company looking to make a name for them self
That old buyer who used to tell you "NO" may have left
A company needs to get a better market share . . . your idea can help
About
Get our FREE sample telemarketing scripts for All Industry types. This includes scripts for appointment setting, event telemarketing, and data profiling:
A WINNING SCRIPT and S.M.A.R.T Calling strategy is surely the BEST combo!
This ebook walks you through some key questions and tips to help you get started on using a predictive lead scoring system for ranking and classifying leads. Grab a copy here!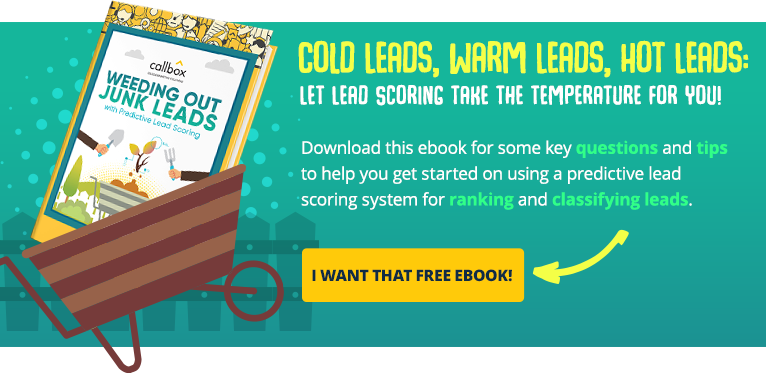 https://www.callbox.com.sg/wp-content/uploads/2019/07/7-Best-Practices-for-Sales-Prospecting-Calls.jpg
450
800
Katrina Chua
https://www.callbox.com.sg/wp-content/uploads/2019/01/callbox-logo.png
Katrina Chua
2019-07-16 07:57:03
2019-07-16 07:57:03
Telemarketing in Singapore: 7 Best Practices for Sales Prospecting Calls
https://www.callbox.com.sg/wp-content/uploads/2019/07/How-Effective-is-Telemarketing-in-Singapore-and-APAC.jpg
450
800
Katrina Chua
https://www.callbox.com.sg/wp-content/uploads/2019/01/callbox-logo.png
Katrina Chua
2019-07-04 08:00:02
2019-07-04 13:50:33
How Effective is Telemarketing in Singapore and APAC?
https://www.callbox.com.sg/wp-content/uploads/2019/05/Sample-Cold-Calling-Scripts-for-Key-Buyer-Personas-in-Managed-IT-BLG.jpg
450
800
Katrina Chua
https://www.callbox.com.sg/wp-content/uploads/2019/01/callbox-logo.png
Katrina Chua
2019-05-23 10:00:14
2019-05-22 14:41:26
Cold Call Scripts That Land Meetings with MSP Buyers [Free Download]
https://www.callbox.com.sg/wp-content/uploads/2016/03/The-Best-Time-to-Call-a-Prospect_DONE.jpg
352
800
callbox
https://www.callbox.com.sg/wp-content/uploads/2019/01/callbox-logo.png
callbox
2016-03-17 06:28:20
2019-02-05 11:33:15
The 'PERFECT' Time to Call a Prospect