Lead Generation Services for Wireless Technology Companies
Lead generation and targeted sales prospecting services for Wireless Technology Companies in Asia.
Reach and engage qualified wireless technology leads.
From IoT applications to wireless sensing, it's evident that wireless technology is making a huge leap in Singapore and Asia. It's clear that wireless solutions providers must take advantage of the growing demand for the tech.
Callbox helps wireless technology companies with lead generation, sales prospecting and sales enablement.
Target and focus on your ideal customers
Identify the best wireless tech leads and decision makers.
Nurture wireless tech leads into win-ready prospects
Turn leads into warm prospects through personalised cross-channel nurturing.
Increase your revenue by closing deals faster
Focus your sales on the opportunities with the greatest chance of becoming your customers.
Connect with C-Suite Wireless Tech Decision Makers
Using our expertise in marketing automation, we contact the right prospects. We also happen to possess a wide understanding of the wireless technology buying process, enabling us to provide sales with quality leads.
We provide you a list of target companies from a range of industries:



Banking and Financial Institutions
We connect you with relevant decision makers and influencers:



Chief Security Officers (CSOs)

Chief Information Officers (CIOs)

Chief Technology Officers (CTOs)

Project Managers and Line of Business (LOB) Managers (Accounting/Finance, HR, Operations, etc.)
CASE STUDY
Callbox Brings Significant Sales Uptick For 5-Star Cybersecurity Provider
The Client is one of the trusted names in cybersecurity in the IT industry that offers endpoint security solutions. They are composed of teams of bold malware hunters, software engineers, and security industry veterans, and their innovative technology has been awarded six patents since inception. READ FULL STORY
Top Ranking B2B Lead Generation Services
★★★★★
Ranked as a Top B2B Lead Generation Company by Clutch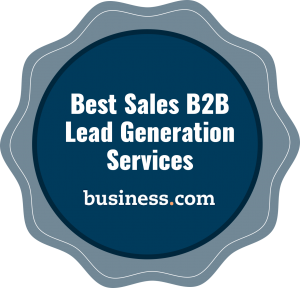 ★★★★★
Among The Best B2B Lead Generation Services according to Business.com
Get More Singapore Wireless Tech Leads. Enquire now.