Marketers always have this inkling to know a lot more about the business of marketing and they will try as much as they can to get their hands on new resources about lead generation and appointment setting.
You can bet that there tons of informational material out there that have all the information they need to get ahead in their respective industries. Luckily enough, Callbox offers free E-books that touch on crucial topics that matter the most to the B2B crowd.
Don't what to do in your spare time during the weekends? Take your sweet, sweet time to download the free E-Books we have here and discover the things you can do to improve your pitches, optimize your websites and create helpful content that is sure to push prospects towards a purchase. We recommend you check the following HOT READs for HOT LEADS:
#1. Weeding Out Junk Leads With Predictive Lead Scoring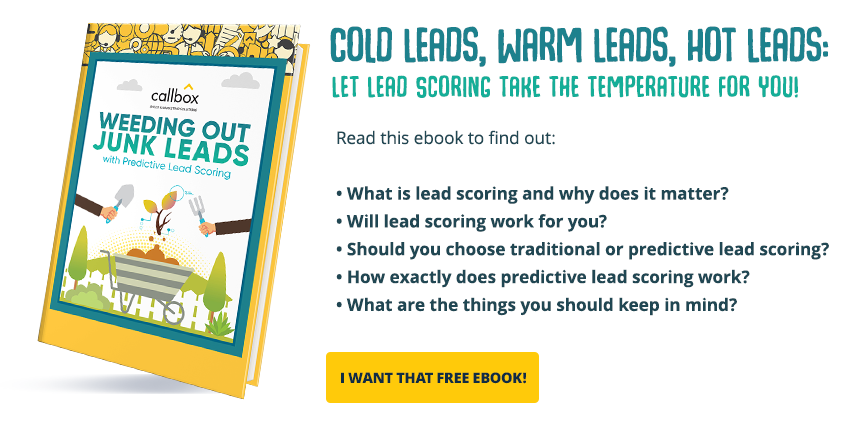 Lead generation is pretty much complex if you are not prepared for it. You will have to make use of the right processes and strategies so you can supply the pipeline with only prospects who are sure to purchase a product.
With predictive lead scoring, you can spend time and resources on warm leads using an efficient scoring system based on your interactions across multiple platforms. Grab a copy here!
---
#2. Why You Should Bet Your Money on Digital Marketing (And Win)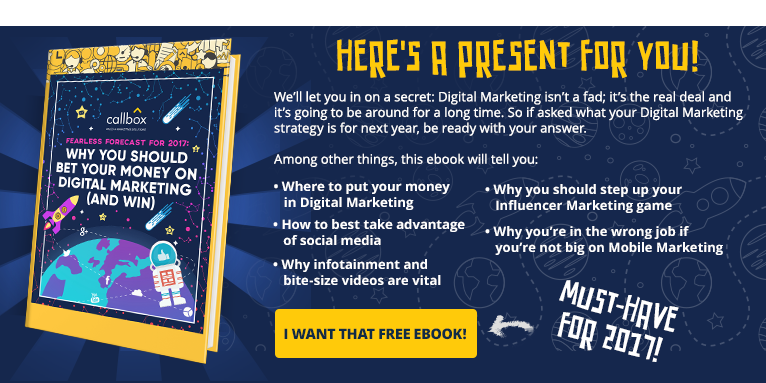 You can never doubt the benefits digital marketing provides in terms of winning qualified leads. More importantly, digital marketing opens you up to a world of possibilities where you can experiment with content that responds to the needs of your audience.
In terms of growing your revenues and building your brand, digital marketing needs all the attention it can get to broaden your brand's appeal and profits – and for less! Get access to this guide now!
---
#3. New and Improved Ultimate Lead Generation Kit to Jumpstart your Business!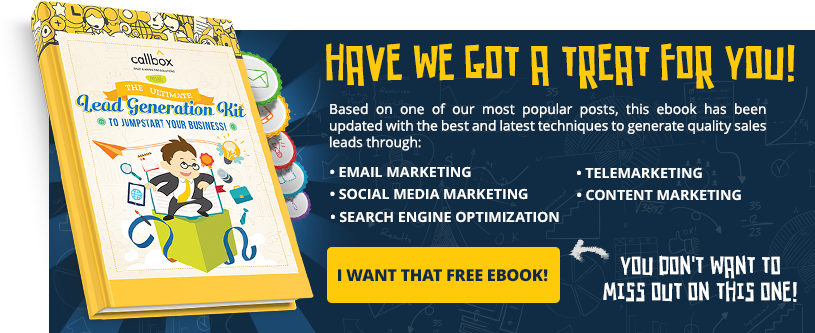 Finally, we have an E-book that says a lot about the business of lead generation. As much as they want to deny it, marketers need to realize that generating qualified B2B sales leads still requires a certain amount of skill and fluency to achieve.
Especially for business start-ups that need to establish rock-solid marketing infrastructure to benefit their bottom line, this book can direct to the right path. The best thing about this is that, it's for FREE! Get it here!
Marketing is pretty much hardcore if you do not have the right insights and tools to go about it. But with these E-books, you can achieve your sales goals and leave a lasting impression on existing as well as prospective clients. If you need more juicy marketing tidbits, then feel free to explore our site for How-Tos and analysis on the latest B2B marketing trends. Go ahead, make your day!
Author Bio: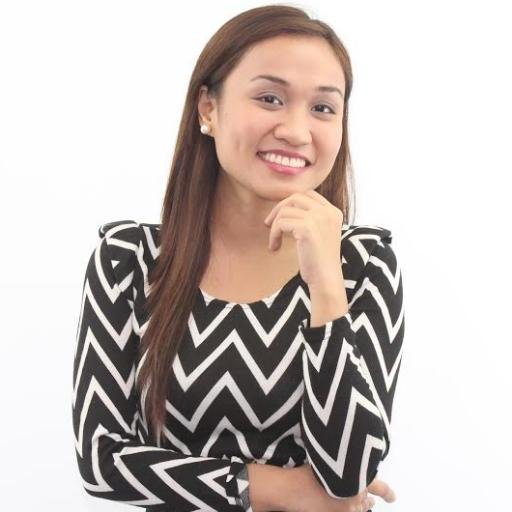 Rebecca is the Business Development Executive at Callbox. She spearheaded successful projects in leveraging brand visibility. A vivid marketing blogger and a goal-oriented leader who enjoys sharing tips and stories.
 Read our latest marketing news or Subscribe to our newsletter!
Dial +65 3159.1112