Lead Generation for Operational Intelligence Software Products
Targeted lead generation, sales prospecting and sales enablement for Operational Intelligence Software companies in APAC
Overcome the barriers of Operation Intelligence Software sales with targeted outbound and inbound lead generation solutions.
The Operational Intelligence market is expected to reach USD 4 billion by 2026 and grow at a CAGR of 11%. With adoption rates rising steadily, Operational Intelligence Software vendors must ensure that their marketing is on point to standout against the competition.
We help Operational Intelligence Software companies with targeted outbound and inbound lead generation, appointment setting, and sales enablement.
Engage with High-value Operational Intelligence Software Buyers
Customer buying behaviour is rapidly changing, but Callbox has the tools to keep you connected with buying customers and stay at the forefront of the Operational Intelligence Software industry.
We provide you a list of target companies from a range of industries:



Marketing and Advertising

Business Products and Services
We connect you with relevant decision makers and influencers:



Assistant Finance Manager
CASE STUDY
Ongoing ABM Campaign Lifts Potential ARR by $785K for FinTech SaaS Firm
The Client develops and maintains a cloud-based platform that facilitates supply chain financing transactions. The company primarily targets enterprise-level businesses in a number of industries throughout Southeast Asia. READ FULL STORY
Top Ranking B2B Lead Generation Services
★★★★★
Ranked as a Top B2B Lead Generation Company by Clutch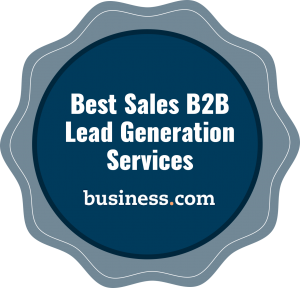 ★★★★★
Among The Best B2B Lead Generation Services according to Business.com
Get more B2B Operational Intelligence Software leads. Book a free consultation.